3 Features You Need in Cold Weather Work Gloves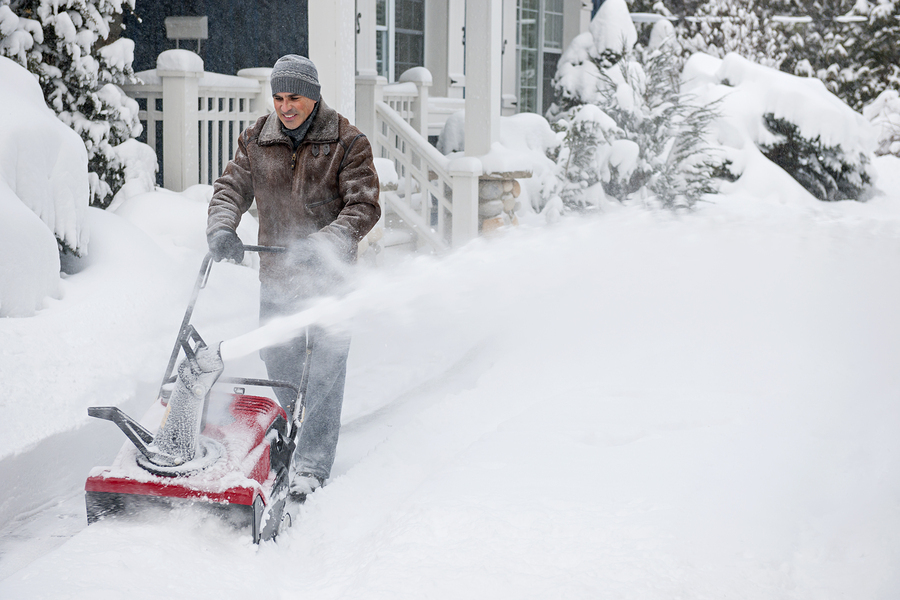 Be kinder to your hands: protect them against the worst of winter.
Cloudy with a chance of frostbite isn't the best weather report, but unfortunately, that's part of working in winter. You can't hibernate until spring, so the only other option is finding cold weather work gloves to get through it.
How do you know what to look for? Here are 3 important features that can make life a lot more bearable.
#1: A Lining (or Liner) to Keep Hands Warm
Warm hands are happy hands, and happy hands are hard to come by in the middle of winter. Unless you've got the right gloves. Thing is, what you want to keep your hands warm might vary from what someone else wants.
Generally speaking, you want to avoid water, body heat loss and cold infiltration. So that might mean a water-repellent glove with a great insulating lining. But what if some days you just can't avoid wet hands, whether it's from sweating or from a random act of snow working its way in through the cuff?
Dry is important. Warm is more important in frostbite season. So get to know your needs. If you need a glove that has water-wicking capability, a wicking glove liner might be perfect, but polypropylene won't add a lot of warmth. Thinsulate™ lining (with a thickness of 40 grams or 100 grams) will keep you warm even when wet, but it's usually a permanent glove liner. Once it's wet, it's wet for the day. Thermolite® wicks moisture, and helps keep hands warm.
#2: Water Repellence Helps Keep Moisture Out
No glove is completely waterproof because somehow, some way, rain or snow will nearly always find a path in through — even if your gloves have a high cuff. But if you work in snow and rain, a water repellent glove will keep it from soaking through the palms and fingers.
A water repellent lining (such as Enprotex® or Porelle®) is also a good idea for workers who just can't stay out of wet conditions. But there's a catch: if the lining is waterproof, sweat will stay trapped inside the glove.
A wicking liner can help move sweat away from your hands, but it won't move any farther than a waterproof lining. On the upside, you can swap out liners throughout the day as you need to.
#3: Good Range of Motion
Once you don a winter work glove that's waterproof enough and insulating enough to keep you warm and dry, the trade-off is usually agility. A glove that feels like a boot on each hand isn't much good if you're unable to use your hands to get the task done. Luckily, there are gloves that are up to the task.
The Clutch Gear® Winter Lined Mechanics Gloves are a good example. They combine water repellence, breathability, warm fleece, and great flexibility — meaning that you'll stay warm and retain the use of your hands.
Our Dexterity® Winter-Lined Nylon Gloves with PVC Palm are another example of a glove that will give you warm, dry, moveable fingers. And, the crinkle grip PVC palm stays pliable — even the temperature is far beyond anything reasonable.
Good winter gloves are PPE that you just can't skimp on. Not when frostbite is a real risk, or for any weather when you'd rather feel your hands than not. What's important is the right combination of features for where you work and what your job entails. There are even cold weather mittens for people who don't need dexterity.
Add up your pros and cons, what you must have and what you can't live without. That's when you'll find the right pair of cold weather work gloves to get you through until spring.
Can't get enough of our cold weather work gloves? Escape winter: have a read through our 2015/2016 winter catalogue!
---
Related Articles