Prevent the 4 Most Dangerous Construction Accidents
The "Fatal Four" construction accidents account for more workplace fatalities than any other accident. One of four events caused 60% of construction industry deaths.While these types of accidents affect every industry, those who work in the construction field are more likely to get hurt.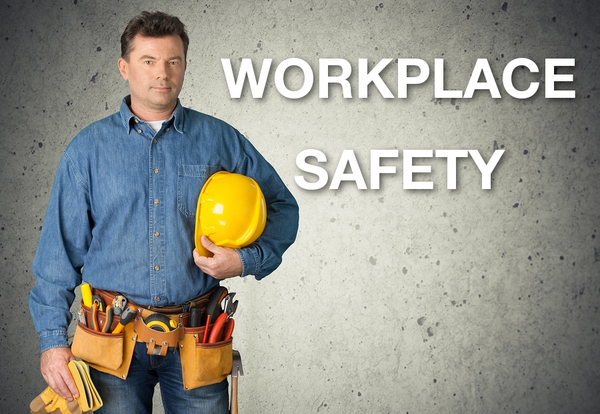 According to OSHA, over 20% of workplace fatalities were related to construction. That's not counting the number of non-fatal accidents stemming from the same four issues. It takes well-planned safety protocols, safety training, and the strict use of personal protective equipment (PPE) to help reduce the numbers and save lives.
The Fatal Four
The four top workplace fatality causes are falls, electrocutions, struck-by-object events, and caught-in/between-objects. Unfortunately, these events claim hundreds of lives every year in the construction industry.
OSHA explains that falls are the most common risk of all. 40% of construction workplace deaths in 2014 were due to falls. Electrocutions are a second with 8.5% of fatalities. While Struck-by-object fatalities totaled 8.4%, and at 1.4% were caught in/between-object fatalities.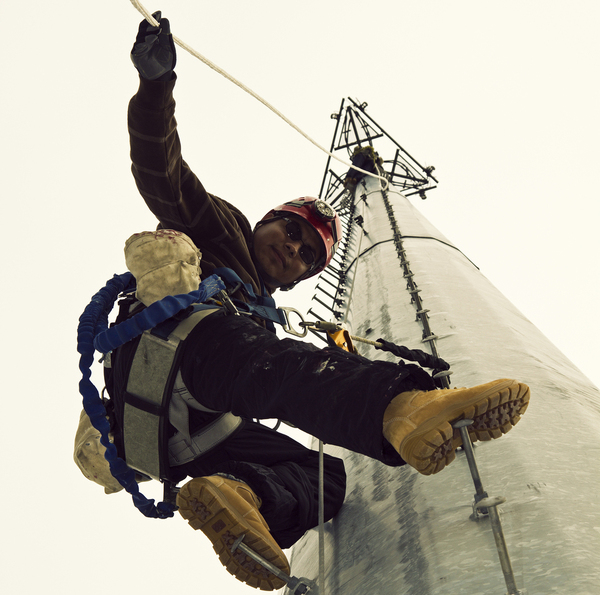 Do Your Part
Employers and employees have an important safety job to do. In general, that job means following safety standards as they're laid out. OSHA requires employers to ensure workplace conditions are danger-free. Here are some of the things you can do to increase the level of safety on your construction site:
Fall protection
Choose appropriate PPE and provide it to workers at no cost
Provide ample job hazard and safety training in clear terms
Guard floor holes where workers might accidentally fall
Ensure there are guardrails and toe boards around elevated platforms and other walkways
Provide guardrails around all equipment that a worker might fall into or onto
Provide harnesses, lines, nets, railings and other fall protection that's appropriate for the job and hazard
Keep floors clean and as dry as possible
Electrocution protection
Provide proper electrical safety training (especially with lockout/tagout procedures) in clear language
Select proper PPE (particularly insulated gloves) and provide it to workers at no cost
Power down power tools, machinery and other electrical equipment when not in use
Identify and label all electrical hazards in the workplace
Struck-by-object
Provide safety training in clear language to vehicle and machine operators
Maintain a workplace where workers are never situated between moving objects or a moving and fixed object
Select and provide proper PPE (such as high-visibility work gloves and clothing).
Caught-in/between object
Provide safety training in clear language
Maintain high awareness of moving equipment and moving parts
Use lockout/tagout procedures if machine guards are temporarily removed for any reason
Never wear loose clothing or long/loose hair that could get caught in machinery
Secure machinery to prevent it from tipping over
Never transport any unstable load
Reinforce trenches to prevent collapse
OSHA Maps out Safety Standards
The Fatal Four remains a significant problem. Even despite adequate safety standards set in place by OSHA. Standards only help when they're followed. Fall protection, for example, helps workers avoid the risk of falling from platforms. Elevated work areas or into holes. OSHA's fall protection standards were one of the top ten policies that were most violated in 2015.
So, what can you do to limit the number of Fatal Four construction accidents in your workplace?
Here are ten standards that are proven by OSHA to help save lives:
OSHA monitors the volume and nature of workplace injuries and fatalities. By helping form new and more adequate safety standards for the future.
Eliminating the Fatal Four has the potential to save over 500 lives every year. You can do your part to make your construction workplace much safer. Proper training, hazard identification, and hazard protection are ways to make your workplace safe.
Not sure if your workers are wearing the best PPE for the job? Our Advocate program will help you figure out what you need to keep them safe. Click the button below to start yours today.
---
Related Articles