4 NFL-Inspired Cold Weather Safety Tips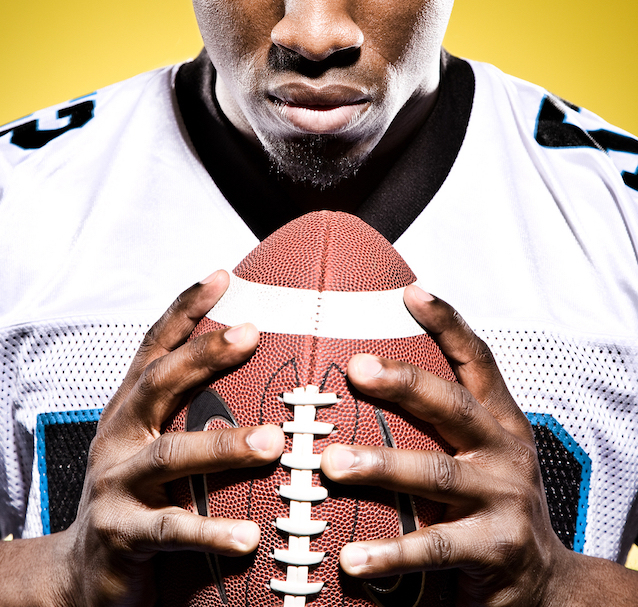 These guys sure know how to win against the bitter cold.
Extreme temperatures aren't for the faint of heart, but NFL football players know how to stay warm and dry in the worst of weather. You could call them experts on the subject, which is why adopting some of their cold weather safety tips isn't a bad idea.
Here are 4 pro football tips to help make work and play outside in winter's worst a lot more bearable.
#1: Using Petroleum Jelly as a Thermal Barrier
Any exposed skin needs ample protection against biting wind and freezing cold. While it doesn't seem like much protection,
ESPN
staff writer, Matt Bowen, says it works. Some NFL players can get away with fully bare arms as long as they're covered with petroleum jelly.
Another benefit of petroleum jelly is the protection it provides against dry, dehydrated skin: it seals in the moisture that your skin already has. When you're working or playing outside in freezing weather, the lack of humidity won't have as much of an adverse effect.
#2: Disposable Hand Warmers
You've probably seen them in convenience stores and sporting goods departments. They're generically called hand warmers, but you can use them anywhere. The
Hot Hands
brand says hand warmers heat up when the contents of the package are exposed to air.
These single-use warming packs come in a range of sizes, and work inside your high-performance cold-weather gloves or boots, or can be attached to clothing. NFL players use them inside helmets to keep them warm and the insulation pliable.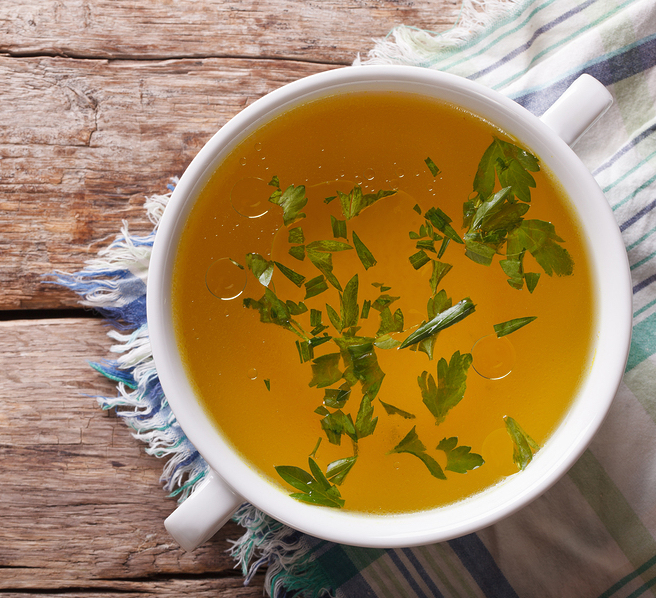 Hot broth is a miracle worker for warming you up from the inside.
#3: Hot Drinks and Soups
When it comes to cold weather safety, one of the greatest risks is a lowered core body temperature. If your hands and feet are cold, that's uncomfortable. If your core is cold, that's a medical emergency – hypothermia. Hot liquids sipped throughout the day can help.
Bowen says to pace yourself like football players do: too much can make you sick. Caffeinated beverages, like coffee or hot chocolate, might also make you become dehydrated.
#4: Layers, and Lots of Them!
Layers are one of the keys to staying comfortable in cold weather. Sure, you could wear a giant snowsuit, but you probably want the use of your arms and legs while outdoors. Layering is more complicated than just holding in all of your body heat or just blocking out the cold.
Layering usually consists of about three levels. There's the base layer, which fits snug and wicks moisture away from your body. NFL players often wear fleece turtlenecks as a base layer. There's the mid layer, which holds in body heat. Glove liners help build out the layering system for hands. The outer layer blocks the wind. Your winter gloves are an outer layer. Together, the three layers perform as a temperature and moisture regulating system.
NFL players can't take a day off for bad weather. You probably can't either. That's why a suggestion from them can help keep you safer and more comfortable.
For that matter, hockey players also know more than a thing or two about keeping warm. Les Stroud of the
NHL
says tensing up muscles helps keep them warm when you can't move around, and sugar helps, too. The body warms as it burns those simple carbs for fuel.
Here at Superior Glove, we understand the ins and outs of staying warm under the worst that winter dishes out. Looking for a glove that'll help you score a touchdown — even in extreme temperatures? Our
Emerald CX® Cut-Resistant Kevlar®/Steel Winter Gloves with PVC Palms
are sure to be crowd pleasers!
Click the button below to get your free sample.
---
Related Articles