Does the Glove Fit? Choosing the Proper Work Glove
No matter the career, two of the most valuable tools are your hands. It's important to take care of them and avoid injury. Safety precautions should always be in use to prevent problems.
Proper Personal Protective Equipment (PPE) should be worn whenever the situation calls for it. One of the most important and essential PPE items is a pair of work gloves. Does the glove fit? Here are some things to know when choosing the right work glove.
Nationally, one third of work accidents are hand injuries and can cost up to 26,000 bucks per injury. Knowing what kind of glove works best for the task will improve safety and minimize injury. Additionally, it's important that the gloves fit to ensure workers are willing to wear them. Finding the proper glove can help reduce costs and losses while improving the safety and morale of employees.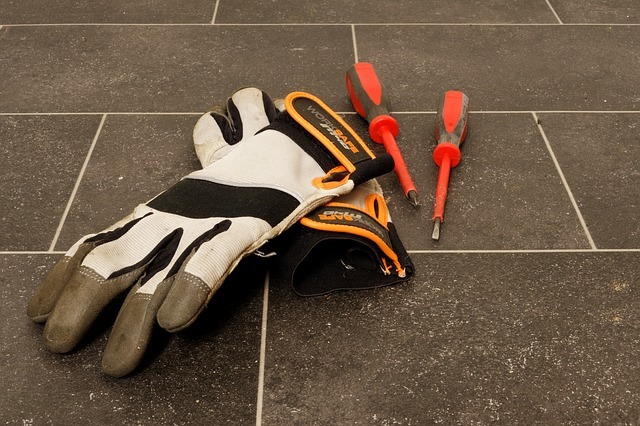 Glove Type
According to OSHA, there are four categories for work gloves:
Leather, canvas, or metal mesh gloves provide protection again extreme heat and cold and keep hands safe from impact and abrasions.
Fabric and coated fabric gloves are more general work glove that protect against dirt, chafing, and scrapes. Coated fabric gloves also protect against heat and cold.
Chemical- and liquid-resistant gloves tend to be thicker; the thicker the work glove, the safer your hands will be from dangerous chemicals. It's also important to know the toxicity of chemical gloves to understand what they can withstand.
Insulating rubber gloves protect against extreme heat and cold, as well as against electrical hazards on the job.
With the many different kinds of gloves available, it can be hard to determine what's best for your work.
The following are some questions to ask to determine the kind of glove you need.
Are Chemicals Present?
Thicker gloves are better when it comes to chemicals. Also, don't reuse contaminated gloves before the chemical toxicity is checked and the gloves are thoroughly cleaned. Chemical-resistant gloves can protect against liquid, powder, gas, and vapor chemicals, but the degree of protection varies with the glove, so know what level you'll need.
Are Sharp or Heavy Objects Present?
If there are risks, then gloves need to be able to protect hands from injury from sharp and heavy objects. Most leather, canvas, cotton, and other synthetic-fabric gloves are used for safety and dexterity by protecting from minor cuts or abrasions while allowing for easy hand work. For higher risks, like punctures and heavy objects, Kevlar and similar materials are used.
Does the Work Call for Agility and Precision?
Gloves used in many jobs need to fit well and offer high dexterity. On the other hand, some types of gloves offer different kinds of protection while hindering hand and finger movement.
Is Extreme Heat or Cold a Factor?
How long a worker is exposed to extreme temperatures influences what kind of work glove will be ideal. Leather gloves work well for short-term exposure to heat or cold, whereas an insulated glove is better for longer periods of time spent in extreme temperatures.
Do the Gloves Fit Properly and Comfortably?
Using gloves that fit properly and comfortably ensures that workers will wear them and that there isn't a risk of the gloves getting caught in machinery or reducing a worker's dexterity. All gloves need to be inspected, cleaned, and stored properly for top performance. When gloves become old and worn, they become a hazard and must be replaced.
Gloves are a simple yet highly effective way to keep workers safe and productive while reducing loss and costs due to injury. There are many gloves available to choose from; establishing the best glove for the job is essential to keeping workers' hands protected.
Not sure if you're wearing the right gloves for your workplace? Wouldn't you like to know if there was a better PPE option out there for you? Did you know that Superior Glove offers free workplace glove audits? Let our glove experts help you keep your hands safe: request a glove audit from our glove experts today.
Note: This article was submitted by Lorena Brockman, a writer who is knowledgeable about work safety and home improvement. To learn more about Lorena, visit her company's blog
---
Related Articles