Why It's Worth it to Determine the Cost of Safety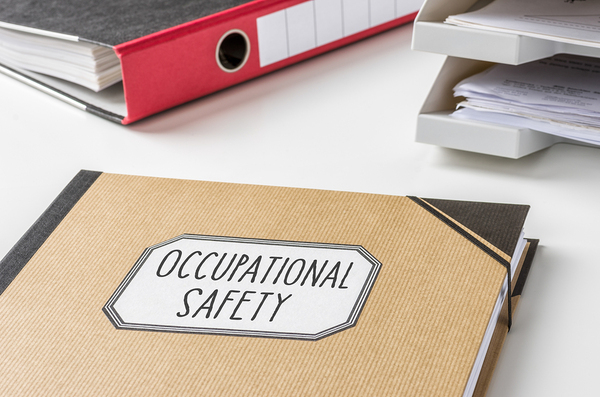 There's no shortage of material on safety in the workplace.
Think the cost of establishing a solid safety program is expensive? Think again. Not only does a safe workplace protect lives, it can also save your company money — both now, as well as in the long run. This is true for every industry, but it's especially true in workplaces where workers regularly face extraordinary hazards in their line of work.
That being said, the cost of implementing and maintaining safety standards shouldn't be without certain limitations. For example, not every company needs to hire a consultant to rework the safety plan or design a new program. But, for a larger businesses, chances are pretty good that it's a worthwhile investment that will pay off. Either way, there are ample resources available to employers at either low or no extra cost.
For this reason, we're here to remind you that it is more than possible to strike a balance that fits into your company's budget and keeps your workers safe: it's all about determining the cost versus the value for your team and fine-tuning it to meet your company's goals.
Evaluate: Cost Versus Value
For the safety of your team, few things are as important as bringing management on board with whichever program is found to be the most beneficial for everyone. That's why it's critical to drill down to the real cost versus value of the programs you're considering. You can't present a plan or defend it effectively without knowing how the dollars spent will factor into enhanced safety. And, the more you know at the program's outset, the more you'll be able to measure effectiveness and value in the weeks, months, and years to come.
While the costs of a safety program aren't carved in stone, some of them are relatively easy to quantify. For example, it's very likely that you already know the cost of the PPE used by your workers, so that's a given. But some costs aren't as straightforward. Because of this, the time you spend creating a safety program is extremely worthwhile.
International Risk Management Institute, Inc. recommends separating costs into safety and non-safety categories. "Keeping these two principle costs components separate helps organizations track how they change over time and helps to show how investments in safety can actually reduce the cost of non-safety," they explain.
Safety costs are expenses related to improving workplace safety. And non-safety costs include any expense that manifests because of a lack of safety in the workplace. Both categories have direct and indirect costs. The value of your program is determined by how much non-safety costs improve as a direct response to safety expenditures. That's your return on investment, and every company will have a slightly different gauge.
Consider the Direct Costs First
The direct costs of a safety program and the lack thereof are those with a straight-line correlation between an item or event and the amount of money that it will cost your company. These costs can vary greatly by both company and industry, but here are some that you might consider:
Worker's compensation premiums
Safety training program development
Hazard research and identification
Personal Protective Equipment costs
OSHA or CCOHS fines for noncompliance
Direct costs are likely phase-one of determining the cost versus value of your program because they're easier to identify and back up in writing. They'll also stay relevant as your safety program matures. When the number of workplace injuries goes down, some of your direct costs will follow suit. A company with a higher incidence of accidents and injuries might have higher attorney fees and spend a lot more time in research and training to correct the issues.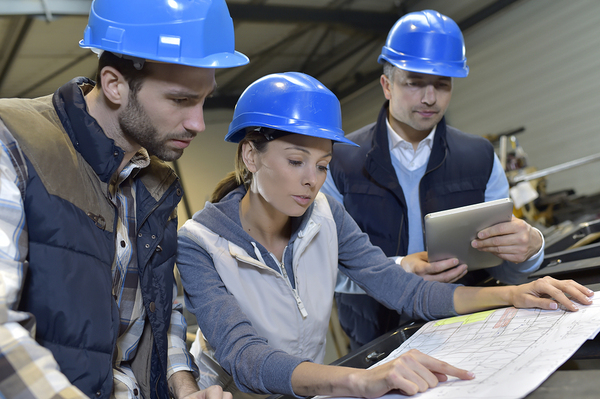 The trickle-down effect of poor safety can overwork some employees, which affects quality and production time.
Next, Take Indirect Costs into Account
Although some costs aren't as straightforward, they're no less hurtful to the company's bottom line. These are your indirect costs, and unfortunately, they can be much more difficult to quantify. Some of them are the same regardless of what business you're in. And some are more industry-specific. Here are a few examples:
Poor morale and reduced productivity, particularly after an accident or incident
Poor employee retention, new hires, onboarding, and training
Employee sick time, or lack thereof, from the volume of illnesses and injuries
The company's reputation is another important indirect cost that can affect profits. When employees aren't comfortable at work, they're more likely to move on to a new job. Over time, the company will become less competitive because the best workers in the industry won't want to work there. And, when the employee base isn't the best, customers or clients will get the message loud and clear.
Safety Program Affordability
The lack of affordability in a safety program is a fallacy, especially in smaller companies. A solid program and good, conscientious practices don't have to come with a steep price tag — especially when there are so many resources available through OSHA or CCOHS.
Yet, some companies still cut back on safety because it's deemed too expensive. Perhaps new PPE isn't in the budget, or there's too much happening at work to stop production and squeeze in safety training. But that's short-sighted. An accident can have much steeper costs, and a smaller company might have an even harder time recovering from the damage.
CCOHS explains that even small companies with a good safety track record can fall prey to unexpected costs that ironically stem from efforts to save money. "They often don't have the extra resources needed to help them through the aftermath of an accident. Plus, you do not need to have an accident to incur lack-of-safety expenses," they explain.
Citations and fines for noncompliance can also be expensive, costing the company thousands per incident. And, because they're technically penalties and not operating expenses, OSHA and OSH fines are not tax deductible.
Safety is always the smartest route, and it shouldn't be viewed as merely an expense. The true cost of safety is something you can only quantify after you learn how much non-safety items affect the bottom line. You'll incur expenses with practically every safety program, even if it's just the time invested in development and training. But when that program reduces non-safety costs, you'll likely come out ahead in many different ways, both direct and indirect, and both tangible and intangible.
Ensuring that your workers are wearing the right personal protective gear makes your workplace much safer, and that in turn equals money saved. That's why we at Superior Glove strive to produce the most effective protective gloves for every industry. We listen to industry leaders, safety experts, and company representatives just like you.
Not sure if your workers are wearing the best work gloves for your industry? Request a glove audit today to see how your current PPE performs and where you can improve safety for your workers. We'll send our experienced glove experts straight to your door! Click the button below to sign up for a free glove audit now.
---
Related Articles