How Can a Glove Trial Protect Your Team?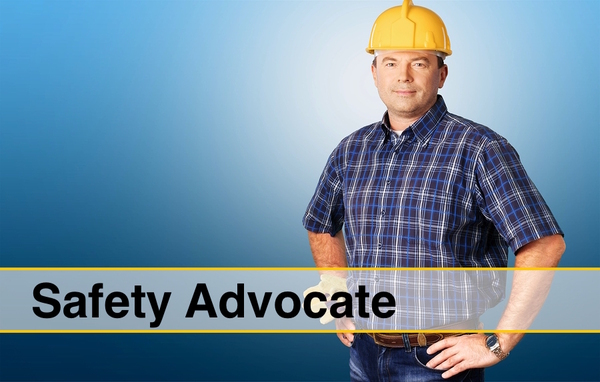 Buying gloves that will keep your workers' hands safe is only part of being a safety advocate in your workplace.
Let's face it: finding a work glove supplier isn't all that difficult. However, what most people don't realize is that getting in touch with a PPE supplier is only one of the many steps that should be taken in order to make sure that you've developed an effective PPE program in your workplace. That's because effective PPE programs involve so much more than just buying a pair of gloves: since safety is a concern every single time your employees are hard at work, safety is something that takes a lot of dedication and effort.
Unfortunately, the sad truth is that the extent of the support that some glove manufacturers offer their customers begins with mailing out a catalog and ends with tossing a sample or two your way. But how do you know if the gloves you've requested are the best ones for your workplace? What if you were exposing your workers' hands to dangerous workplace injuries that you hadn't even considered when selecting gloves? What if there were other strategies for improving your workplace safety program that you could easily implement that you haven't considered?
Well, that's where we come in: this is one of the many reasons why we decided to establish our free Superior Advocate program. Here at Superior Glove, we treat our customers like we would treat our family members. As your friendly neighbourhood glove manufacturer, we are committed to doing whatever it takes to help you improve the level of safety in your workplace. For this reason, when you partner with us, you'll get so much more than you would with the average glove supplier: you'll get the support of our dedicated glove experts, useful training and educational resources, and, best of all, you'll walk away knowing that your workers are wearing the work gloves that will offer them the greatest amount of support for your application and industry.
If you haven't taken advantage of our glove trials yet, here's what you can expect from the program.
1. We'll Help You Evaluate the Success of Your Current PPE Program
The first step of our Advocate program will be to schedule a meeting with you so that we can get together, assess your current PPE program, and establish company safety goals. We will work together to determine what's already working, and offer detailed suggestions for improvement.
If you're in the market for different work gloves for your company, chances are it's because your current program is lacking in some area. Maybe workers aren't keen on wearing them all the time because the gloves are uncomfortable. Or maybe they're wearing the wrong sized gloves. Or the wrong type of gloves for the job. The scary part is that all of these factors can put workers at risk of injuries, so it's important that we work together to eliminate these issues from the get-go.
Why it Works: Merely replacing what you have with another pair of gloves won't necessarily solve safety problems in your workplace. The only way to do that is by digging in to define clearer goals, determine the pros and cons of your current program, and establish whether or not the gloves that your workers are currently wearing are actually working for them.
2. We'll Help You Develop a More Effective Strategy
Next, we'll help create a plan of action. Using the information from our glove trial and assessment of your current program, we'll work together to develop a clear strategy for moving forward.
This blueprint will not only identify the areas that are most in need of improvement, but will also help make the transition to a more effective program go much more smoothly. Combining our expertise in safer work gloves and your expertise with company goals and operations, we find the most efficient and effective strategy.
Why it Works: Before we can make recommendations, both teams need to establish goals and concise parameters. (That's the shortest distance between where you are now and a safer workforce!)
Check out this short video to see the program in action:
3. We'll Work With You to Fine-Tune your Plan
One of the most critical elements of our Advocate partnership is monitoring it and making adjustments as necessary. There may be unforeseen issues that emerge after a program is implemented. This fine-tuning is what separates yet another disappointing program from one that becomes ideal and stays that way.
Using a schedule that we've previously agreed upon, we'll periodically evaluate performance and compare it with the past to identify what's successful and what needs an adjustment. We communicate with different staff members within your company to ensure that every department's safety goals are considered and appropriately addressed.
Why it Works: The only way to really know whether a program is right is to put it in action. That's where successes can be celebrated and issues can be identified and corrected.
4. We'll Keep in Touch!
Once we've conducted the glove trial and determined the areas for improvement in your workplace, that's where the conversation ends, right? Wrong! In order for you to be able to keep your workers safe in the long run, you'll need to update your PPE program based on any concerns that may arise. Because of this, once the kinks are ironed out and your program is in full swing, you'll still benefit from periodic evaluations to stay on track as well as to ensure that your program is doing what it's supposed to. New products and technology may emerge and your company's operations might change. That's why we'll schedule regular follow-up visits and help you adjust your program along the way. (Don't worry — we're not going anywhere!)
Why it Works: Follow-up visits provide long term fine-tuning. It's what helps your program continually mature into something that stays relevant, safe, and satisfactory for you and everyone on your team.
Everyone wants a safer workplace, and an important part of that process is ensuring that your team is wearing the right PPE for the job. But there's a big difference between picking out a glove that seems to have all of the right features and partnering with a company that's focused on your overall safety goals. After embarking on a glove auditing adventure with us, you'll walk away smiling, because you'll be confident that you've done everything in your power to establish an effective PPE program in your workplace. That's the Superior difference.
To get started with the Superior Advocate Partnership, request your free glove trial today.
---
Related Articles