3 Reasons Why You Need the Warmest Winter Work Gloves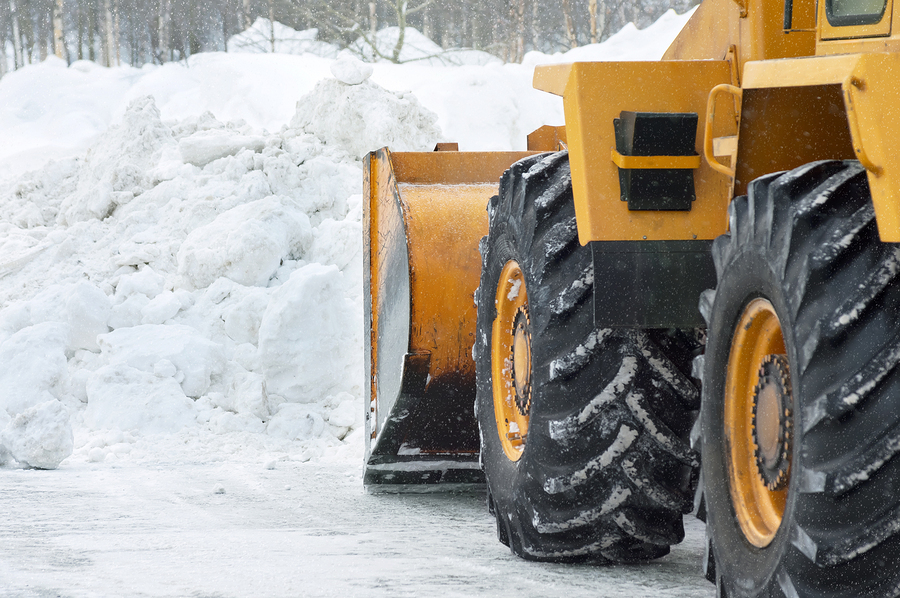 Somebody has to brave the winter weather, and the right PPE will help keep you safe while you're out there.
Staying warm and dry outdoors is no joke during blizzard conditions. It only takes a few minutes for hypothermia to begin; frostnip and frostbite are also a real danger that can occur on any part of the skin. But the right PPE can keep you safe when your job requires working in the snow, which is why it's so important to ensure that you're wearing the warmest winter work gloves available for your application.
Keeping safe means more than just wearing the right equipment: you should also watch out for your co-workers, as part of the effects of cold-related injury is the inability to know that something is wrong or do anything about it.
Here's what you need to know about winter work hazards:
1. Hypothermia Can Happen Quickly
Hypothermia doesn't mean that the body is near freezing. The condition begins when the core body temperature drops below 95◦F / 35◦C. That doesn't mean any temperature below 95◦F/35◦C will cause hypothermia, though. It happens when the colder environment outpaces the body's ability to produce heat.
Without proper protection, the body goes through phases of hypothermia. Shivering, dizziness, confusion, irregular or unusual breathing, lack of coordination, and an increased heart rate are all signs of mild hypothermia, according to Mayo Clinic.
Moderate to severe hypothermia includes the above symptoms, but to a worsening degree. Dizziness might become drowsiness. Confusion can lead to irrational decisions, such as removing clothing. Shivering can worsen at first, but then it can stop altogether. Medical attention is vital, as rewarming after hypothermia is a precise process to prevent further injury, such as cold and tainted blood reaching the heart.
2. Frostnip and Frostbite are Different Stages of the Same Injury
You're probably more familiar with frostbite, but frostnip happens first. It's when the skin turns pale, begins to feel numb, and then the pins and needles sensation starts when skin is rewarmed. It's important to make that connection: When you feel the numbness, frostbite is possible without measures to stop it.
Frostbite feels cold at first, but the skin can begin to feel warm. But ice crystals can form in the skin, says Mayo Clinic. It might affect the outermost layer of skin, but it can go as deep as bone.
Protection, of course, is the best way to manage the risk of frostbite. But as with hypothermia, rewarming takes an extreme level of care. With frostnip and mild frostbite, warming slowly is typically OK. For more severe frostbite, medical attention is required to prevent further injury.
3. Protection Against Hypothermia and Frostbite
Any exposed skin is at risk during blizzard conditions, and inadequate protection isn't much better. The most vital thing is to stay warm and dry. For this reason, layering is recommended by most experts, as is having a warm, water-repellent outer barrier on everything from hats and balaclavas (ski masks) to gloves, and clothing to boots.
According to the American National Safety Council (NSC), first-finger mitts work well in extreme conditions, as more fingers can stay together for added warmth. When the use of all fingers is necessary, a good, waterproof shell with a water-wicking liner plus insulation helps keep hands as dry and warm as possible.
The range of winter hand protection at Superior Glove is as diverse as the workers who need it. We have many different styles of multi-layer gloves and mitts that help keep hands warm and dry in below-freezing temperatures. And water-resistant winter gloves give added protection against one of the worst winter hazards, which is getting wet.
If you have to work out in the worst that Mother Nature can dish out, protection isn't just a good idea: it's the only way to keep your hands safe. The PPE that you choose should stand up to the job at hand, of course. But it also has to guard against biting winds, snow, water, body heat loss, and temperatures that can cause hypothermia in a matter of minutes.
Superior Glove has everything that you need to keep hands safe from winter's most extreme conditions. If you haven't yet found a glove that performs the way you need it to, we'd be more than happy to help you!
Want to try a pair of our best-selling winter glove styles? These Emerald CX® gloves are fantastic for jobs that require working in cold, wet, or wintry conditions since they feature a soft Acrylic lining and will provide you with a strong grip when you need it most.
Click the button below to get your free sample.
---
Related Articles