Choose Anti-Vibration Gloves for Long-Term Safety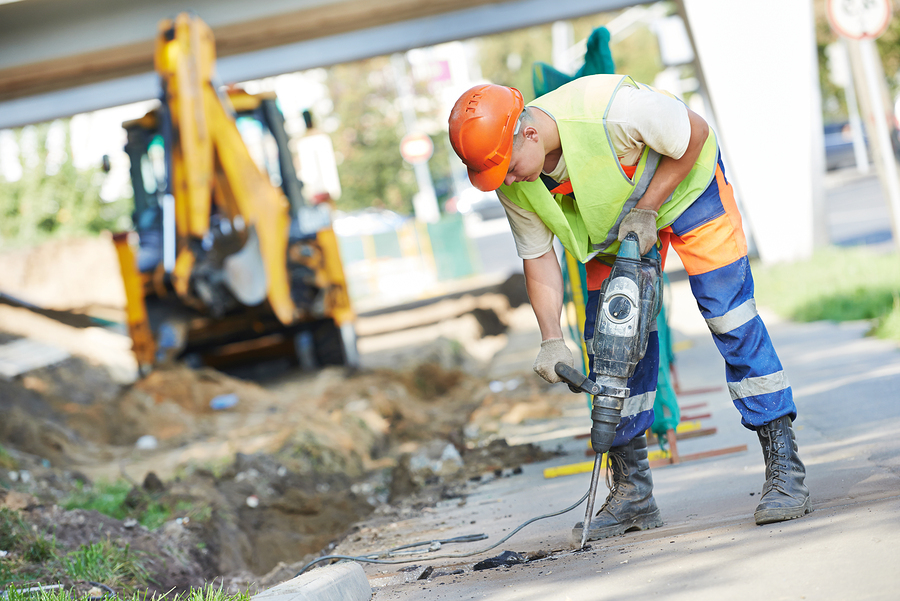 Some jobs pose an obvious risk, but others are much more subtle.
You may view repetitive vibration as annoying, but it can cause very real health conditions — including hand-arm vibration syndrome (or HAVS). This condition occurs after a person has been exposed to excessive vibration for extended periods of time, and the damage can become permanent. But, with the proper PPE, you can prevent at least some of the negative effects.
Here are some ways that workers are at risk, and what you can do to help avoid the negative health effects.
Short- and Long-Term HAVS Injury
Although your hands might go numb fairly quick when exposed to excessive vibration, the health conditions usually take a while, sometimes years, to develop. The Canadian Centre for Occupational Health and Safety explains that symptoms may begin with occasional numbness and progress to changes in skin color.
Raynaud's Phenomenon of Occupational Origin is another name for HAVS. And while hands may feel numb and cold during and after exposure to vibration, exposure to cold temperatures can make the condition worse. PPE should have vibration mitigation properties, but adding a level of cold protection can also help.
Industries Most Affected by Vibration Injury
Nearly any industry can expose workers to some amount of work-related vibration. A forklift operator will experience some vibration on the job, but it might never evolve into a full-blown health condition. And then some industries are much higher risk and workers need more targeted protection. A jackhammer is an obvious risk, but a much more mildly vibrating hammer-action power drill can be, too.
Some of the riskiest industries include:
Foundries
Automotive
Forestry
Construction
Mining and quarrying
Concrete
Building maintenance
How Superior Glove Helps Protect Workers
A quick, major injury is certainly something worth protecting against, which is why Superior Glove offers so many different types of PPE. But the repetitive trauma that happens as a result of working with vibrating machinery and tools can, at least in some ways, be more of a risk. Healing from a wound might be easier than healing from HAVS, which can affect bone, blood vessels, nerves, muscle tissue, and skin.
Our vibration-dampening Vibrastop™ gloves have exceptional padding, combined with a polymer material that dulls the vibration of vibrating pneumatic tools, repetitive impact, and other HVAS hazards. They're also ergonomically designed, which means that they provide excellent comfort and flexibility, and they also meet EN ISO/ANSI standards for the reduction of vibration. Some gloves offer protection on the palms only, whereas other styles also provide vibration protection on the back-of-hand areas as well.
Some injuries aren't as obvious as others. Some injuries take much longer – even years – to develop. But the absence of cuts or a broken bone doesn't equal a less damaging injury. HAVS can usually evolve slowly, and the condition isn't always reversible. But with the proper gear and attention to safety, you can greatly reduce your risk of experiencing a vibration-related workplace injury.
Superior Glove offers a wide range of anti-vibration gloves for different industries, including half-finger gloves and full mitts, which are great for chainsaw operators.
Interested in trying one of our most popular anti-vibe styles? Many of our customers have found that our S10VIB: Vibrastop™ Anti-Vibration gloves provided adequate protection from both vibration and repetitive impact hazards. Think your workers would benefit from wearing these gloves? Request a free sample today and find out!
You might also like: