How to Choose the Right Heat-Resistant Gloves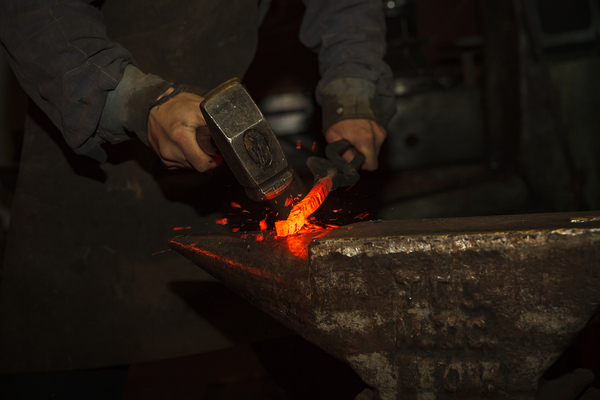 Don't take the heat: make sure you're wearing heat-resistant gloves when it counts
Since heat-resistant gloves come in many different styles, certain styles will be better-suited to some applications than others. Do you work around high heat only? What about flames or spark? These factors and others are extremely important to keep in mind when choosing the right PPE to keep your hands safe from pain and injury.
Superior Glove offers numerous heat-resistant gloves that are ideal for different industrial applications. Whether you work around open flames, sparks, or practically any other hazard, we can help you find the right level of protection in a glove that's comfortable enough to wear on the job every single day.
What are Your Work Conditions?
Different industries have different work conditions, and each one factors into determining which glove is right for you. Does the job involve moist heat or dry heat? Is the workplace hazard thermal, is it more atmospheric, or both?
Open flames and sparks are important conditions that must be factored in when choosing the right PPE. For example, some iron and glass-working jobs involve open flames which require proper fire protection. Other jobs require work gloves that will allow you to handle hot materials even though there aren't any flames present. Gloves that protect against high heat aren't always rated for safety around flames and sparks. Kevlar® is a great choice of material that's flame-resistant, and it also guards against cuts.
How Hot is Hot?
Next, turn your search for the right work gloves to evaluating the object that you need protection against. If you handle hot metal or another material, you'll need to know the temperature of that object in order to choose the right hand protection. We recommend using an infrared thermometer. You can pick one up at a hardware store.
The next step is to determine how long you typically stay in contact with that object. If it's a minute or longer, you'll require a different pair of heat-resistant gloves than you would for something that you would only come into contact with for a few seconds. Terry insulates to provide heat protection, and it also helps protect against cuts. And our TK835LG2: Dragon™ Terry Knit Kevlar® Heat-Resistant Gloves are the pinnacle of extreme heat protection. However, they're aren't the greatest choice if dexterity is crucial for getting the job done.
How Much Dexterity Do You Need?
Finding the right heat-resistant gloves is a fine balance: if you choose the highest possible level of heat protection, you'll probably stay safe from injury — that is unless you feel the need to peel off those gloves because you can't perform your job properly. That's a real risk. Gloves are only as good as your willingness to wear them, and that depends on how freely you can work with them on. For this reason, it's important to carefully consider how much heat resistance you need, as well as how important of a factor dexterity is in order to allow you to get the job done.
Some of our work gloves, such as our SilaChlor®-lined styles, offer great dexterity and heat protection at the same time. Our SKSCTB: Heat-Resistant Kevlar® Gloves with SilaChlor® and Temperbloc™ style won't melt or burn and provides impressive ANSI heat level 5 protection. And, as an added bonus, it also provides great protection against cuts and punctures.
Finding the best heat-resistant gloves is a balancing act, but that doesn't mean that it has to be an inconvenient trade-off. Superior Glove is committed to developing better protection that keeps you safer, feel comfortable, and won't interfere with your job. That's the magic combination.
Work gloves can't help if you don't want to wear them. But we can help you find the perfect pair that you won't mind putting on.
Find out what you've been missing: request a free sample of one of our most popular heat-resistant styles, our SPFGSS: Cool Grip® Salt and Pepper String-Knit Glove with Heat-Resistant Silicone Strips. Trust us: you won't want to take them off!
You might also like: