Why NASA Thinks our Gloves are Out of this World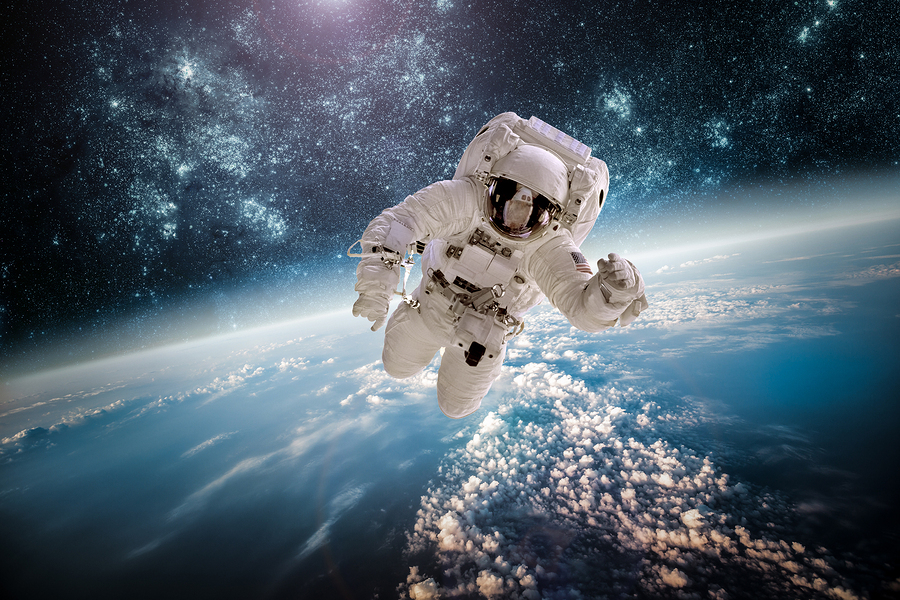 PPE that you want to keep wearing really is a giant leap for mankind.
When you're representing and outfitting America's space program, getting personal protective equipment right ranks pretty high. It's hard to imagine anyone more forward-thinking and exacting than the men and women of NASA, and Superior Glove came through.
NASA's safety procedures are unsurpassed because they have to be. Workers are exposed to some of the harshest environments and materials imaginable. But we more than made the cut with cut-resistant, protective gloves, and you can have the same experience in your own company.
It All Began with Superior Glove Samples
Did you know that Superior Glove has a sample program that lets you try before you buy? This isn't a fabric snippet, either. You'll get fully functional gloves that your employees can use on the job to really test the limits.
That's what Michelle M., Environmental Engineer of Integrated Mission Support Service for Kennedy Space Center NASA, found out, and she had plenty to say about the experience in a testimonial. In terms of protection against chemicals, comfort, breathability, and dexterity, her workers found that our S18TGFN: TenActiv™ 18-Gauge Cut-Resistant Glove samples sent by Superior Glove took what workers dished out and kept them protected.
Dexterity and Chemical Protection Requirements Met
Michelle explained in her recent testimonial that the S18TGFN helped maintain dexterity for the operator while protecting against hazardous chemical contaminants. That's an important combination that a lot of gloves just can't offer. On the job, this glove proved to be breathable, but also protective against the residual chemicals on the exterior of waste drums.
Perhaps just as important as hazard protection was the comfort and dexterity. Because the sample tried out by NASA employees was "very comfortable," and much more so than bulky leather gloves, workers were more likely to keep wearing them throughout the job instead of peeling off PPE for any reason.
What S18TGFN Can Do for You
The sample tested by NASA employees suits a wide range of industries, maybe even yours. Using a blend of high-tenacity yarns in an 18-gauge knit, workers get a "bare-hand feel" without sacrificing protection. And because the nitrile palm coating is Factored™, there's no risk of delamination, even after washing.
This glove gives ASTM cut-level 2 protection, and improves grip even in oily conditions. It resists chemicals, oils, and solvents, and True Hand Technology® means they fit like a second skin. If that wasn't enough, they're touch-screen compatible, too.
NASA has tested it with great reviews, and you can try this versatile, lint-free glove in your own business. It's perfect for:
Protection against sharp objects
Glass handling and manufacturing industries
Construction trades
Automotive trades
Aerospace industry
Metal fabrication and stamping industries
Your industry might not put a person on the moon, or deal with any space at all besides a factory or workshop. But getting the right PPE that keeps workers comfortable and protected all day is as important for you as it is for the men and women workers at NASA.
Discover what it's like to wear gloves that make staying safe on the job the most comfortable thing to do: request a free sample today.
You might also like: