Why Making Injury Data More Accessible is a Good Thing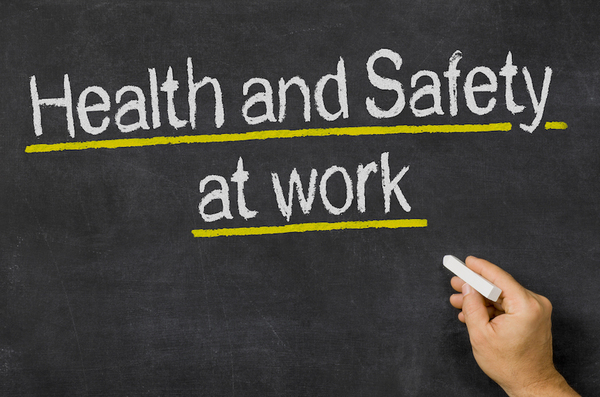 In the end, workplace safety is everyone's goal.
Did you know that a more informed workplace could lead to fewer work-related accidents and injuries? That's right — according to a new rule issued by the U.S. Department of Labor Occupational Safety and Health Administration this month, a modernized approach to data collection and reporting is the best way to go about improving the current state of safety in the workplace.
By applying behavioral economics insights to existing record-keeping procedures, OSHA hopes to encourage employers to adhere to the safety standards that are already in place; these new standards and regulations will be known as OSHA's "Final Rule."
Here are some of the ways that OSHA's Final Rule will help improve the level of safety in the workplace:
1. The implementation of OSHA's Final Rule will mean that employer injury data will now be public knowledge.
OSHA's Final Rule won't change the day-to-day operation of any industry — with one major exception. Employers are already required by OSHA to maintain accurate and comprehensive records about worker injury and illness. But now, they're also required to submit those reports to the agency, meaning that these reports will now be more accessible to the public. This "nudge," says OSHA, will hopefully encourage employers to "focus on safety."
The agency explains that better record-keeping (and ultimately, better record-sharing!) helps save lives. By working towards a more informed public, OSHA expects employers to take on workplace safety measures that they might otherwise consider overlooking. (Think of it kind of like the motivation that the food service industry experiences with public health ratings!).
2. Employees will be protected against retaliation.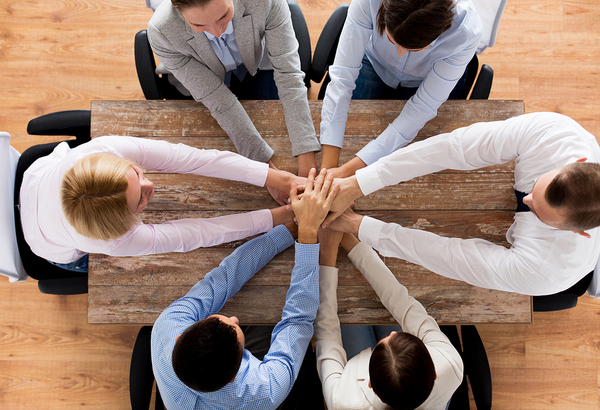 OSHA expects that safety records will be much more complete when employees are encouraged to participate in the reporting.
Another important aspect of the OSHA's Final Rule is employee protection. Although employers should have already been keeping accurate records of workplace incidents before the implementation of these new standards, encouraging workers to provide truthful input on the reporting could help improve record accuracy overall.
Note: OSHA prohibits employers from using any measures to discourage honesty from employees. This is important for employees to know, as workers who feel that they could be penalized will be much more hesitant to provide accurate, up-to-date information about the level of safety in their workplaces. Because of this, OSHA's anti-retaliation policy requires employers to educate employees about their right to file safety reports. Although a similar policy already exists, the Final Rule leaves no question about the agency's intent: internal procedures "must be reasonable and not deter or discourage employees from reporting," says OSHA.
The hope is that this will result in a greater level of safety in the workplace for everyone involved.
3. OSHA's Final Rule will allow prospective employees to make a more informed decision about whether or not they feel comfortable working for a company, given the associated workplace safety risks.
Both current and potential employees stand to benefit the most from OSHA's Final Rule. Since OSHA's goal is to create a safer workplace for all — especially in industries with a higher-than-average risk of work-related injuries and illnesses — employers will have access to health and safety benchmarks within their industry. These benchmarks will then help employers determine and focus on the areas that need improvement. And, thanks to the fact that employer safety data will now be public knowledge, as a result, both existing and prospective employees will have the tools they need to make better employment decisions, since both employees and job seekers will have a better understanding of the risks involved with working for any given company.
Along with improving workplace safety across the board, this element of OSHA's Final Rule will also be advantageous to companies that already take safety seriously, since it will allow them to become more competitive in attracting and hiring top talent from their industry.
Note: The new OSHA Final Rule requires companies that are under their existing record-keeping regulations to adopt the new policy by August 10th, 2016. For companies with 250 or more employees, forms 300, 300A, and 301 must be filed with OSHA electronically. Businesses with a total of 20 to 249 employees only need to use form 300A to file their safety records.
Feeling concerned that this new practice could become time-consuming? You'll be happy to learn that this new record-keeping standard will not put any other burdens on employers besides reporting injury data to OSHA since no additional information collection is required at this time.
OSHA's role has always been to help foster a safer, healthier workplace where employees are free to be honest about conditions in their workplace and where improvements could stand to be made. For this reason, a company-wide commitment to safety in the workplace will help make this goal a reality for everyone involved.
You might also like: